SENIOR PASTOR - RON GANNETT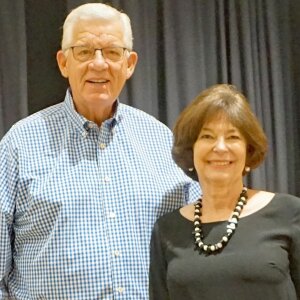 Ron and Susie moved to SaddleBrooke in March of 2011 to become the Lead Pastor of Community Church. He was as surprised as anyone that God would take him to Arizona to extend his career. Hailing from Alabama and spending most of his career in Canada, he is delighted to invest these years helping people finish well. Susie leads in depth studies of the Bible for the women of the church.
Ron received his Masters of Theology from Dallas Theological Seminary and Doctor of Ministries from Trinity Evangelical Divinity School in Deerfield, Illinois. He was later graced with an honorary Doctor of Divinity degree from Briercrest College and Seminary. His ordination took place in 1975 and has been involved in pastoring churches for forty years. He spent most of his career (21 years) in Burlington, Ontario, shepherding the good folks of Park Bible Church.
EXECUTIVE PASTOR - ROGER SIMMONS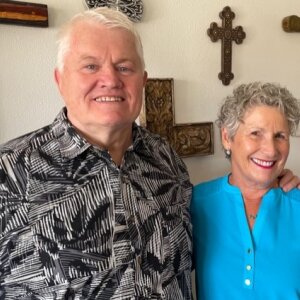 Roger and Karen moved to SaddleBrooke in December of 2019 and joined Community Church shortly afterward. Roger and Karen met in England when Roger was stationed there with the USAF. They've been married for 48 years and have three children and 5 grandchildren. During his career in the Air Force, Roger felt God leading him to become a Pastor so he stepped out in faith. Roger has been an Executive Pastor at several large churches in Colorado Springs. He also is a leader with ministries reaching out to orphans and neglected kids in third world countries and to international students coming to the US to study in our colleges and universities.
ASSOCIATE PASTOR - JOHN MILLER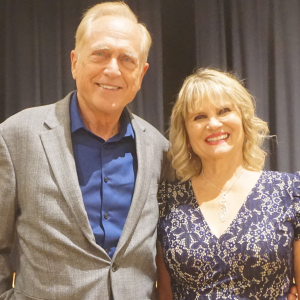 John and Carol have four boys and five grandchildren. John graduated from Cal. St. University of Long Beach, California where he played varsity baseball. Having turned down a Major League baseball contract to play for the Minnesota Twins, John went on to attend Talbot School of Theology in Fullerton California. He then received his Doctorate of ministry from Phoenix Seminary. Recently, after serving as lead pastor of Northwest Bible Church for the past 35 years, John stepped down to join the staff of Centers of Church Based Training - a ministry dedicated to developing mature disciples of Jesus in local churches everywhere.


WORSHIP PASTOR - LARRY VINYARD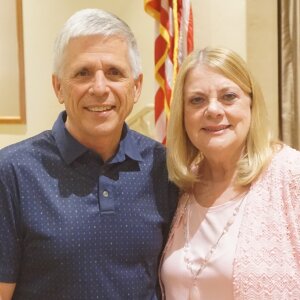 Larry and Barb have lived in Arizona since 1997. They grew up in Southern Oregon. Larry's career has included 5 years of teaching science and music in the public schools and 40 years in church ministry in Oregon, California, and for the past 21 years at Oro Valley Church of the Nazarene as Pastor of Worship and Technology. Barb taught school for 39 years in special education as a regular classroom teacher and then as a reading specialist. Larry has a BA in secondary education from Northwest Nazarene University, a Master's degree in music education from Lewis and Clark College, and a DMA in Organ performance from the University of Arizona. Barb has a BA in elementary education from Northwest Nazarene University and a Master's degree in reading from Southern Oregon University. Larry enjoys music related technology and is passionate about helping people worship God in music and media.